Rozpoczynamy zapisy na XXV Ogólnopolski Zlot Miłośników Astronomii OZMA 2021.
OZMA w tym roku obchodzi jubileusz, to już po raz 25 miłośnicy astronomii spotkają się na tym najstarszym i najpopularniejszym w Polsce zlocie.
Zlot odbędzie się na terenie Amatorskiego Obserwatorium Astronomicznego w Niedźwiadach koło Szubina, woj. kujawsko-pomorskie. Zaplecze socjalne stanowić będzie odnowiony budynek Centrum Astronomiczno-Dydaktycznego, gdzie ma swoją siedzibę Pałucko-Pomorskie Stowarzyszenie Astronomiczno-Ekologiczne. To właśnie tam narodziła się idea OZMA i również tam odbył się legendarny już, pierwszy zlot OZMA'97. W ubiegłych edycjach zlotu uczestniczyło nawet ponad 150 miłośników astronomii z całego kraju, co potwierdza że OZMA jest najpopularniejszym polskim zlotem wśród miłośników astronomii.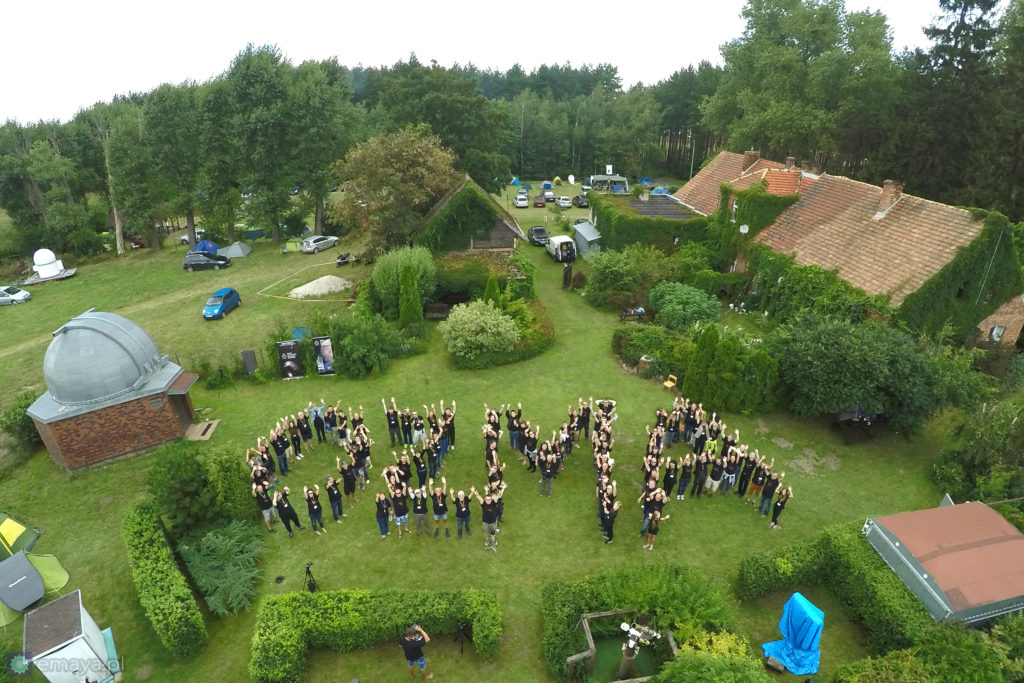 Aby zarejestrować się na zlot należy zapoznać się z Regulaminem XXV OZMA 2021
Bez akceptacji postanowień Regulaminu rejestracja na OZMA jest niemożliwa.
Uczestnictwo w XXV OZMA 2021 jest bezpłatne.
Pierwszeństwo w uczestnictwie w OZMA 2021 mają jednak osoby, które wesprą nasze Stowarzyszenie finansowo i wpłacą lub wpłaciły darowiznę na cele statutowe stowarzyszenia w wysokości co najmniej 170 zł. /osobę. Te osoby mają zagwarantowany udział w XXV OZMA. Poza tym liczba uczestników jest ograniczona.


Zgłoszenia lub pytania: nikom@op.pl lub telefonicznie 608 228 861
Zapisy przyjmujemy do 6 sierpnia 2021 do godz. 9.00

W zgłoszeniu proszę podać rozmiar koszulki (S,M,L,XL, XXL, inny-dzieci) adres e-mail lub tel. kontaktowy, miejscowość zamieszkania, wiek (jeżeli osoba jest niepełnoletnia) oraz potwierdzenie wpłaty darowizny. Udział osób poniżej 15 roku życia – tylko z opiekunem, osoby w wieku 15-18 lat z pisemną zgodą prawnego opiekuna.


Nasze konto: Bank Spółdzielczy w Szubinie 51 8164 0001 0000 3795 2000 0001
bardzo ważne: w tytule przelewu proszę wpisać – darowizna na cele statutowe stowarzyszenia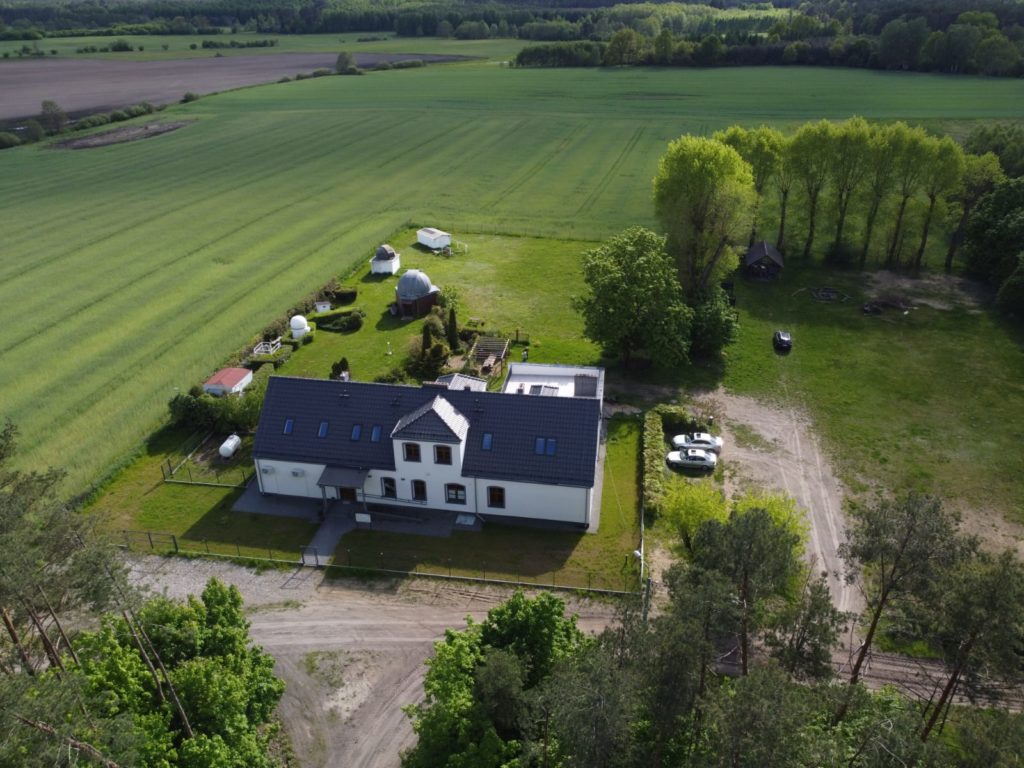 Wyżywienie we własnym zakresie. Będzie możliwość zamówienia gotowych obiadów (catering), cena na razie nie wiadomo jaka, orientacyjnie ok. 25-30 zł/ obiad.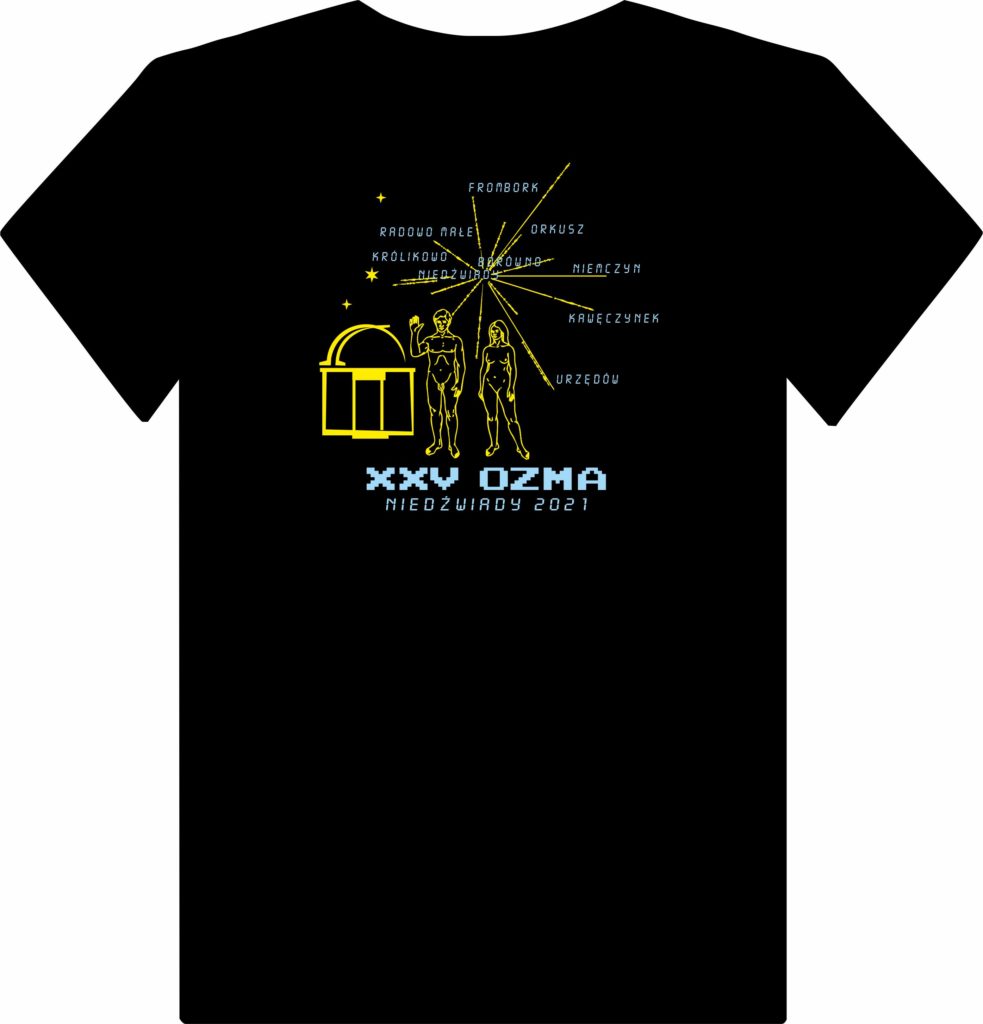 Organizatorzy zapewniają wszystkim, którzy nadeślą zgłoszenie do 6 sierpnia dostęp do sprzętu znajdującego się na wyposażeniu obserwatorium, okolicznościową koszulkę, poczęstunek przy sobotnim ognisku, miejsce na polu namiotowym oraz udział we wszystkich punktach programu zlotu. Nie możemy zagwarantować dobrej pogody, ale zapewniamy ciemne niebo i miłą atmosferę. Noclegi – tylko własne namioty lub przyczepy kempingowe, kwatery prywatne lub hotele we własnym zakresie.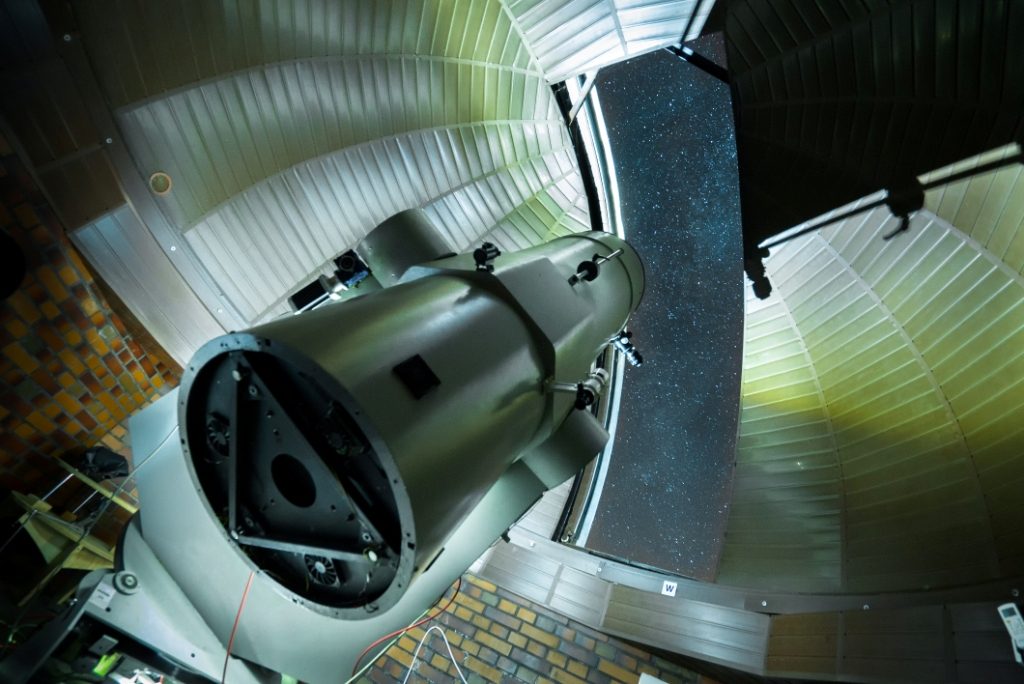 Organizatorem OZMA jest tradycyjnie PPSAE Grupa Lokalna. Tegoroczny zlot współfinansuje Urząd Miejski w Szubinie. OZMA to najstarszy i najpopularniejszy zlot wśród miłośników astronomii. OZMA nie jest typowym zlotem astronomicznym. Ma raczej charakter "star party". Organizatorzy zapraszają do udziału w imprezie zarówno zawodowych astronomów, zaawansowanych miłośników, jak i też zupełnie początkujących adeptów astronomii. Nie ma żadnych ograniczeń wiekowych, mile widziane całe rodziny, ich przyjaciele, kluby i stowarzyszenia. W programie zlotu m.in. prelekcje i wykłady, wystawy, prezentacje, warsztaty, konkursy z cennymi nagrodami oraz obserwacje astronomiczne. Zachęcamy do zabrania ze sobą sprzętu obserwacyjnego (ciemne niebo i otwarty horyzont!) , zdjęć, filmów oraz pochwalenia się swoimi dokonaniami z zakresu astronomii. Każdy uczestnik otrzyma możliwość prezentacji swoich dokonań i osiągnięć. Dla najlepszych nagrody i wyróżnienia.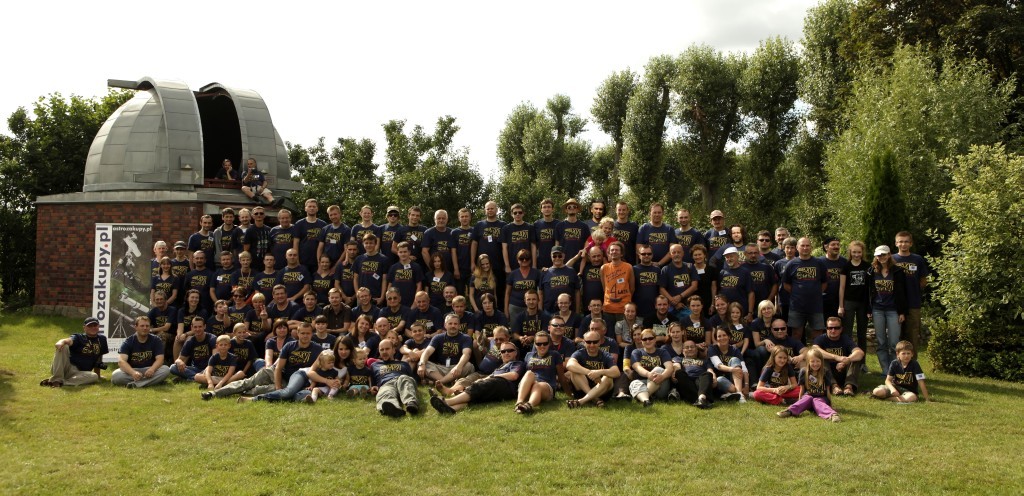 Tradycyjnie przyznane zostaną główne nagrody GRAND OZ. W kategorii astrofotografia oraz w kategorii dokonania za wykonanie/modernizację instrumentu obserwacyjnego, wartościowe obserwacje, działalność popularyzatorską itp. Teren zlotu położony jest wśród czystych lasów, z dala od miejskich świateł i miejskiego zgiełku. Miasteczko namiotowe znajduje się w bezpośrednim sąsiedztwie pola obserwacyjnego i pawilonów z teleskopami. Na miejscu również sanitariaty, świetlica, w której będą odbywały się wykłady oraz wiata. Wszystko w jednym miejscu. 4 dni wypoczynku pod gwiazdami, pośród natury i miłośników astronomii. Niewątpliwą atrakcją będzie dostęp do znajdujących się na terenie obserwatorium teleskopów.

Na wyposażeniu obserwatorium znajduje się następujący sprzęt:
Teleskop Słoneczny H-Alfa Coronado Solar Max II 90 Double Stack
Teleskop Newton 600/2820
Teleskop Newton 400/1820
Teleskop Schmidt-Newton 250/1000
Teleskop Maksutowa Zeiss 150/2250
Refraktor ED 100/900 mm
Newton 406/1800 (Dobson)

Wkrótce przedstawimy orientacyjny program zlotu oraz więcej szczegółów.
Patroni medialni i sponsorzy: